Servicing all of Gold Coast to South Brisbane

Upgrades                   Virus Scan          Installations          Periphals
Data Recovery          Networking       Malware Scan          New Setup
Contact Us

SPEEDY PC REPAIRS
Laptop running slow? Lost your important files? Broken your phone screen? We've got you covered!
At Speedy PC Repairs we cater to all your electronic device needs; desktop PC's, laptops, tablets, smartphones, & iPhones. We carry out all maintenance and repairs of these devices, both physical and software related, whether you require simple maintenance and virus removal on your laptop or need a complex new server set up or setup from scratch of a new system for your business we've got you covered. We can replace those broken screens, buttons, batteries and any other faulty or damaged hardware on your laptop, smartphone, iPhone/iPod, tablet or console, whatever your needs be we have you covered.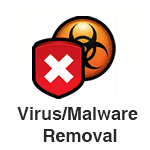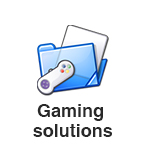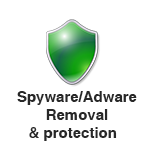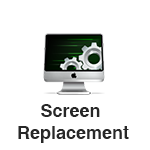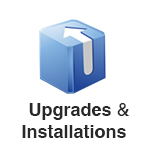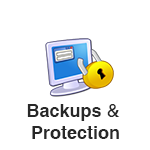 Information about Malware, Viruses, and Spyware


What is malware?
"Malware" is a term for any software that gets installed on your machine and performs unwanted tasks, often for some third party's benefit. Malware programs can range from being simple annoyances (pop-up advertising) to causing serious computer invasion and damage (e.g., stealing passwords and data or infecting other machines on the network). Additionally, some malware programs are designed to transmit information about your Web-browsing habits to advertisers or other third party interests, unbeknownst to you.
Types of malware
Some categories of malware are:
Virus – Software that can replicate itself and spread to other computers or are programmed to damage a computer by deleting files, reformatting the hard disk, or using up computer memory.
Adware – Software that is financially supported (or financially supports another program) by displaying ads when you're connected to the Internet.
Spyware – Software that surreptitiously gathers information and transmits it to interested parties. Types of information that is gathered includes the Websites visited, browser and system information, and your computer IP address.
Browser hijacking software – Advertising software that modifies your browser settings (e.g., default home page, search bars, toolbars), creates desktop shortcuts, and displays intermittent advertising pop-ups. Once a browser is hijacked, the software may also redirect links to other sites that advertise, or sites that collect Web usage information.
How malware gets through Malware writers are very experienced in using tricks to get users to download their malware. Software that comes bundled with "other software" is often called a Trojan Horse. For example, an instant messenger software bundled with a program such as WildTangent, a known spyware offender. Peer-to-peer file sharing software, such as Kaaza, LimeWire, and eMule, bundle various types of malware that are categorized as spyware or adware. Software that promises to speed up the Internet connection or assist with downloads (e.g., My Web Search) will often contain adware. Another common way to infect a computer through email containing a seemingly benign link or email attachment.
Malware can exploit security holes in your browser as a way of invading your machine. Sometimes websites state that software is needed to view the site, in an attempt to trick users into clicking "Yes" thus installing software onto their machines. Another trick is if you click "No," many error windows display. Other sites will tell you that using a certificate makes their site "safe" which is not the case. Certificate verification means only that the company that wrote the software is the same as the company whose name appears on the download prompt.
Some malware provides no uninstall option, and installs code in unexpected and hidden places (e.g., the Windows registry) or modifies the operating system, thus making it more difficult to remove.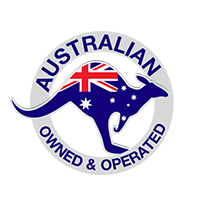 "Speedy PC Repairs fixed a problem I had with my Macbook which had stymied two other computer repair services. As promised he helped with a minor problem using Read more…
Jon
"I trust Speedy PC Repairs team to maintain my business computer. Set me up with an automated backup system that he recommended. One time I had a hard drive fail, I was unable Read more…
David
"I am very thankful to this wonderful service for repairing my laptop! I especially want to thank Steve from speedy PC repairs, my laptop works really good now after repairing it Read more…
Emma
Does my warranty cover Software problems or Viruses/ Spyware?
Software problems or viruses/spyware would not be covered under the manufacturer's warranty. Manufacturer's warranty covers failure of the hardware components of your computer.
Request a Free call back!